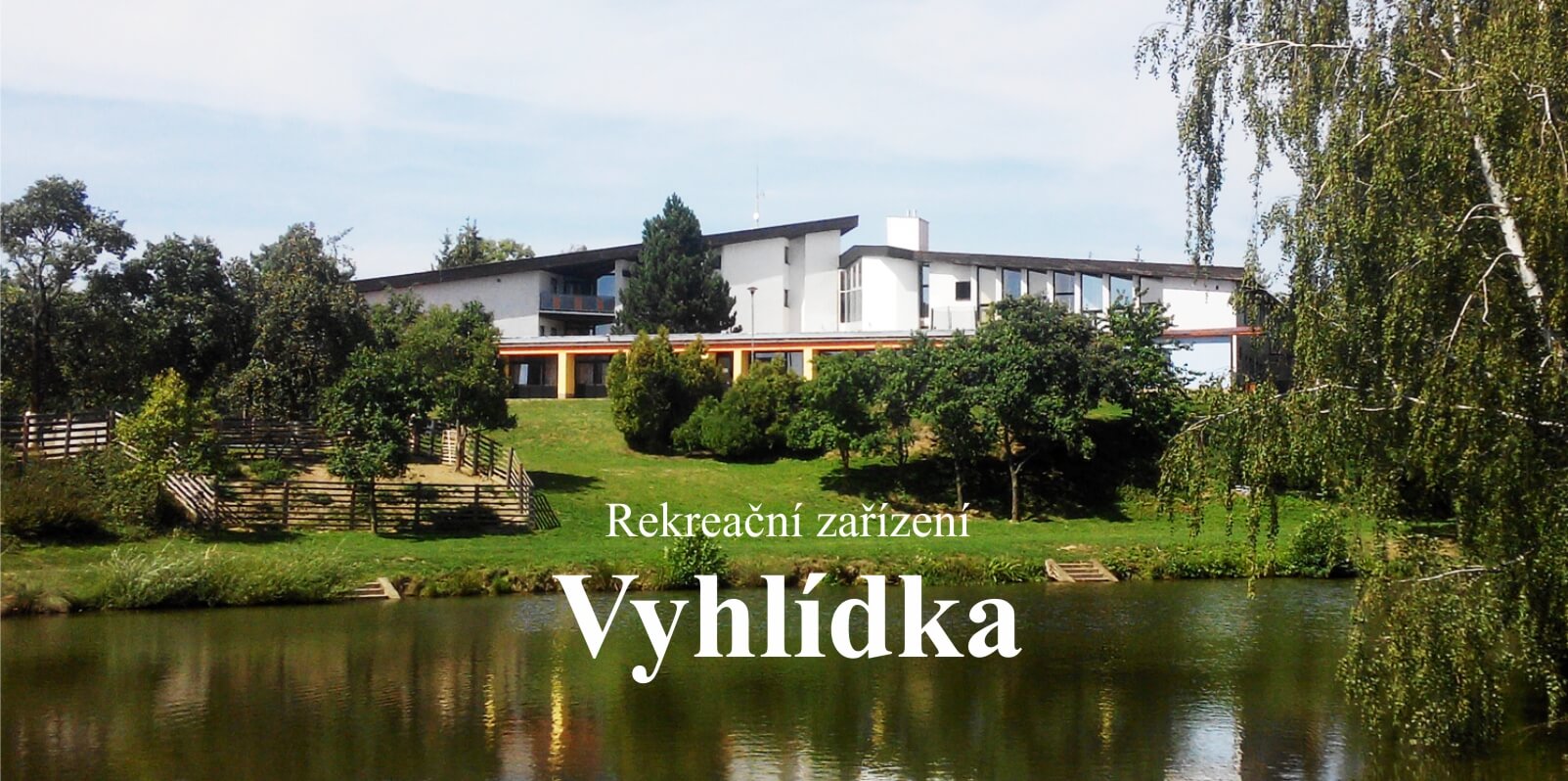 VYHLÍDKA Holiday Resort
Vyhlídka resort is situated on a hill just 2 kilometres away from the town of Blansko in a small holiday village Češkovice. It is surrounded by a beautiful landscape with forests, caves of Moravian Karst and a view into far distance. Moravian Karst is considered one of the most beautiful parts of Southern Moravia. It reminds of a paradise with many natural, historical and technical treasures. All this can be found in a distance of mere 30 kilometres from Brno.
We offer accomodation in several varieties of rooms – from double rooms to 6-bed rooms with a balcony or a terrace. There is a magnificent view from each room into a forest-grown landscape on one side and a pond on the other side. Each room is equipped with a bathroom with a shower and a toilet in each of them. Vyhlídka is wheelchair accesible.
We mainly cook Czech and Moravian cuisine from regional products. We can serve appropriate meals to people with gluten free diet, food allergies and other kinds of diets. All is taken care for by educated personnel who takes a big effort in meeting all our clients´ demands. We bake our own home made gluten free bread.
The building is also provided with a conference hall with an adjacent bar with a capacity of 95 people, a dining room for 70 people, a small lounge for 30 people and a large central hall which can hold up to 150 people. The conference hall with the bar is an ideal place for conferences, company presentations, training courses, company or family celebrations, birthday parties or weddings.
Contact us
We look forward to your visit.

REKREAČNÍ ZAŘÍZENÍ VYHLÍDKA
Češkovice 158, 678 01 Blansko

Copyright © Kolpingovo dílo ČR 2021